As mentioned in my previous post, I am in the process of reorganising my main bedroom and my spare bedroom.
In this post I want to tell you about lighting, mainly because it's been a bit of a journey and also because of a brilliant find I made in a charity shop which I'm really pleased with.
In keeping with my "Shabby-ish Chic" look, I initially looked for an ornate chandelier-type fitting. It was quite difficult to get an accurate idea of the drop on the ones with chains as online listings would invariably only show the maximum length and not the minimum length (that could be achieved by removing all but one link of the chain), and often sellers were unwilling to provide the information.
The Orion lamp (top right) was a bit of a wild-card and not really in keeping with the style, but I liked the fact that it looks like an atom. Perhaps I will buy it for elsewhere in the house – perhaps for my dining room – although it is quite expensive at £99.
I initially bought a fixed length pendant from B&Q (top left in the photo) for £35, but when I got it home it was immediately apparent that it wasn't really what I was looking for, as I realised that I needed something much darker to offset the bed. Also it looked rather cheap and naff, and also was rather plain being a single colour. Had I kept it, I would have had to have painted the leaves gold or something. But it just wasn't special enough to be worth the effort of doing so.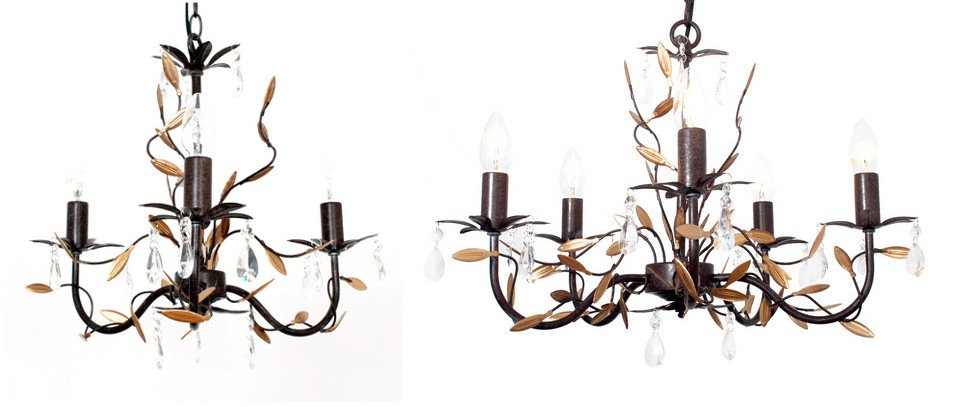 In the end, I decided to go with the 3-bulb Ashford by Dunelm at £59.99, which involved a drive over to Basingstoke. However, when I got there and looked at the display items I decided to go for the 5-bulb version at £79.99 instead as it just seemed a little more balanced. Perhaps that was a bit of an extravagance at that price, but I thought it was simply the better one, aesthetically. When I got it home, it was simple enough to remove all but one link of the chain, and I had it fitted in no time.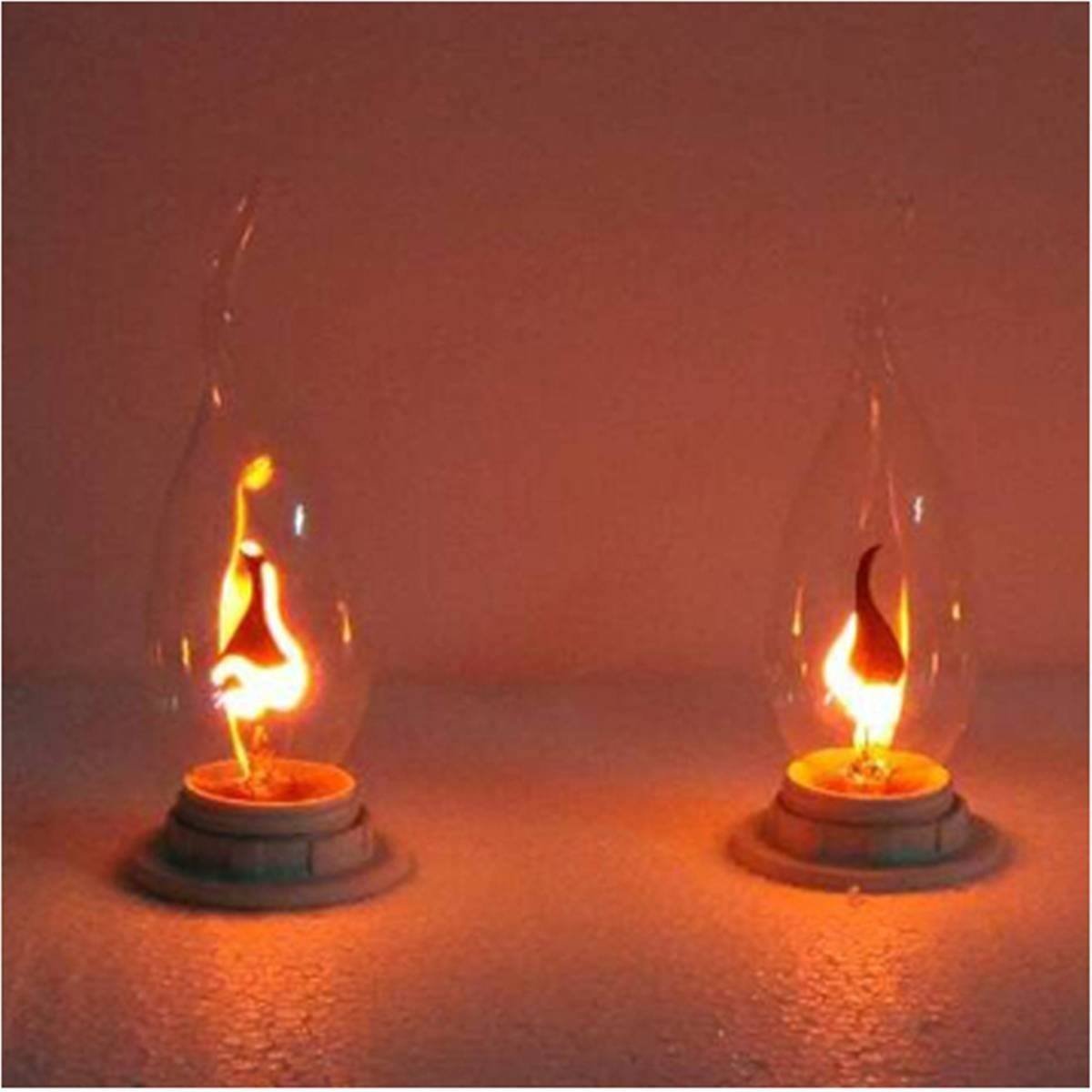 Initially I have put LED candle bulbs in it, but I have ordered some really cool flickering-effect bulbs from a seller on Amazon Marketplace. I suspect they're coming all the way from China because the delivery estimate is 10-23 days.
During my time looking for candidates, I found a 3-light fixed pendant (Folden by Dar) in a more modern brushed brass effect which I thought would be ideal for my front hall. Currently there is a recessed spot there and I very quickly realised that the hole left by it would be too large for the rose of the pendant to cover. I had a little think on this and realised that what I needed was a ceiling rose wider than the hole, which could be attached to the ceiling using holes drilled either side of the large central hole left by the spot, and then attach the pendant to the rose. However, a plaster or plastic rose would not be strong enough. A quick search online for wooden roses led me to an eBay seller who makes them and one was duly purchased.
The pendant was for sale for £78.50 from several retailers, but I managed to find an online retailer selling a factory return unit with opened packaging for £45. When it arrived there was a tiny bit of damage (one of the wire embellishments had become detached from one of the arms) but this was trivial to fix with some metal glue. Other than that it was absolutely fine and complete.
Whilst I was waiting for the wooden rose to arrive, I was in a charity shop in Camberley and I saw an absolutely lovely Art Deco style brass chandelier. It wasn't in the best of condition, as it was missing its shades, lacked any kind of mounting bracket, had no electrical connector (the wire had just been cut off), the top of the hub was missing, and also the cups for the missing shades were full of dead flies. However, it was only £7.25 and I saw a lot of potential in it.
Also in the shop were a pair of rather boring 3-bulb brass pendants which, crucially, had suitable shades and also had fixings that I thought might transfer over. At £12 for the pair I thought it was worth a punt so bought those too.
When I got it all home I was delighted to find that the shades worked well on my Art Deco fitting. I also found that, as I had hoped, the fixings shared a common thread size so I was able to transfer the D-ring from the top of one of them onto the Art Deco light and also use the rose from one of them, with a link of chain to join them. I also used the existing top cover of the Art Deco lamp, turned upside down, to cover the top of the hub. I then used standard 5-amp chocolate block to terminate the wires. The wires proved to be only *just* long enough, even with only 1 link of chain in. If the wires had been even a centimetre shorter then I would probably have had to rewire the light.
Unfortunately, when I went to fit the light, I realised that it is simply too tall, so I am currently investigating alternatives. Since the central tube of the light is threaded at both ends, I can't simply cut it down. One option is to replace the tube with chain, but this will involve fabricating some kind of fitting. I think I will have to go down to B&Q with the various bits and see if I can buy a threaded rod of the correct diameter and thread, and see what I can come up with.
The Folden brass chandelier that I had bought with the intention of fitting in the front hall, which I mentioned earlier, I instead fitted in the spare room where the heavy pine furniture now is, and it fits in there quite well. So all in all a success I think.