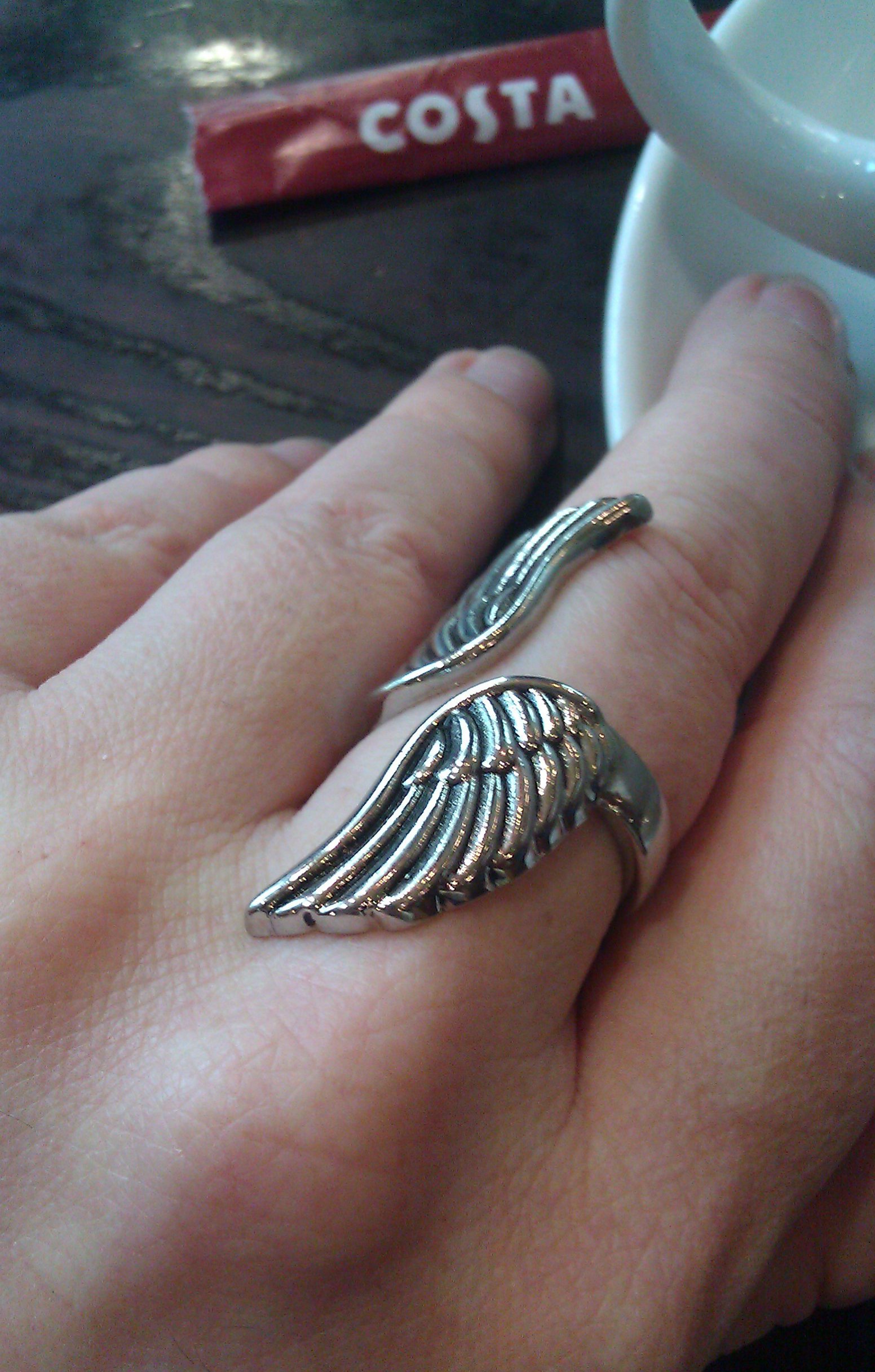 I love the Art Deco style, particularly the later Streamline Moderne variant. I'm also a big fan of Dieselpunk (and totally loved the visual style of the film "Sky Captain and the World of Tomorrow"). So I was overjoyed to find this ring in H&M today, and even more so because it was only £3.99
I also bought three gorgeous dresses (one of which is a Cheongsam, which is something I've wanted to buy for ages). I'll be posting up pics of those in due course, of course! Needless to say that all were bargains (to varying degrees).
Whilst I was buying the Cheongsam, a lady was also trying one on and I thought she looked great. But she wasn't sure and was asking her teenage sons' opinion and they were being really horrid to her and telling her she looked terrible and asking when she would ever wear it. So after the sons wandered off I told her she looked great and she should get it, and not to listen to the boys as it's no use asking men what they think. Then the boys came back and she loudly told them (and pretty much the whole shop) that the "nice lady" thought it looked good on her.
At this point I decided to nonchalantly wander off in case the heat was turned on me. Ha ha. Still, made me happy and I think my encouragement made her happy. And I really did think it looked good on her. Horrid boys.