Growing up in the digital age, it's funny to see how relationships can form in ways that in previous generations would be considered unconventional. To my parents' generation, getting to know people on-line is rather strange and they consider that the friends thus made are not 'real' friends until you have met them face-to-face. My mum has pretty much said that to me word for word in the past. I disagree; it is merely a different way of meeting and getting to know a person and the technology is there to get to know someone very well indeed even before you have met face-to-face.
I have a friend called Claire who I have known for around 8 or 9 years. We originally met via Second Life and became good friends, and then decided to connect with each other via Facebook. We often talk, and we know lots about each other, including what each other looks like, because of Facebook. It's just that, due to a distance of around 190 miles between us, we have never actually met face-to-face. We've long wanted to though.
Recently I changed my car for a VW Golf Mk7 diesel, which gives me around 60mpg and a range over over 550 miles, and is also pretty comfortable, so I found myself with the right kind of car to do a journey like that. As a result, we arranged to meet over the New Year whilst we were both on holiday. Claire is in a band and they were gigging on New Year's Eve, so she suggested that we try to incorporate that which seemed like a good idea. She was unable to accommodate as she doesn't have a spare room, but I was happy to book myself into a local hotel via Expedia.
Since we wanted to spend a day shopping together, the plan was hatched for me to spend two nights up there. The question was whether the shopping should be on the day of the gig (New Year's Eve) or the day after (New Year's Day). I decided that a morning driving would be less tiring than a day's shopping, so elected to drive over on New Year's Eve.
I set off just gone midday, and Google Navigation estimated that it would take around 3hr30 to get to the hotel – the plan being to drive straight to the hotel, check in, freshen up, and then head over to Claire's.
The journey was fairly uneventful but congested, and I finally made it to the hotel around the 4 hour mark at around 4.15pm.
I'd talked to Claire during the journey and she said we needed to leave her house by 5.20pm in order to get to the venue by 6pm as she needed to set up with the band, but that she only lived 5 mins from my hotel. Since we would be going straight there from hers, I needed to change into what I intended to wear in the evening, and also freshen up and re-do my makeup. I knew it was going to be tight on time and let her know this, especially as we were planning to eat at hers before heading out.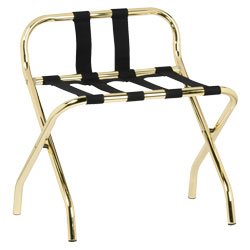 I found the hotel easily enough, checked in, and headed up to my room. I'd given myself the luxury of paying a small premium for a 'deluxe' room, so was a little disappointed with what I found. The floorspace was certainly there, and there was a king size bed as advertised, but there wasn't a lot else. Two bedside cabinets, a small desk which was almost completely taken up with tea & coffee making stuff, a single chair at the desk, a wardrobe, a flat screen telly on the wall, and a full length mirror on the wall. That was it. No other chairs, no mirror at the desk, no chest of drawers, and not even a trestle to put my suitcase on. Plenty of floorspace for a suitcase trestle and for a comfy chair or small sofa though – the room certainly looked rather bare and empty.
Anyway, there was little time to dwell on this so I cracked on with getting ready. Despite having had a lot of laser hair removal, I still needed to take off some of my foundation, shave again, and then re-apply, and then apply more eyeliner, eye shadow and mascara for a more 'evening' look. Given the lack of mirror at the desk, I had to do my make-up in the en-suite bathroom. Then I changed into a dress which you'll have seen on my Flickr before, my black DUO Aralia boots which you have seen before, a crocheted bolero jacket, and a Per Una cardigan that you have seen before. I'm afraid I can't have a new outfit every single time I post a pic to Flickr! 🙂
I then headed out and got over to Claire's at around 5pm.
Meeting her face-to-face wasn't in the least bit weird. Far from it; we both felt like we had known each other for years which indeed we have, and it felt like the most natural thing in the world to finally be together in person. I also met her husband, Gary, who had apparently been a little timorous about meeting me, but he very quickly found that we had a lot in common so all was well there.
Since Claire and Gary only have the one car at the moment, we decided that it would make best sense to load Claire's keyboards into my car and she & I head over to the venue, so that Gary could come down later. Of course, that meant that I was then unable to drink but it couldn't really be avoided. With hindsight, if we'd thought of it sooner, I could have paid to add Claire to my insurance. But since neither of us thought of that (in fact I only thought of it days later whilst writing this), we quickly bolted down our dinner, loaded up and headed out, arriving at the venue just after 6pm.
I won't lie – I was really rather bored for the first few hours as there was nothing for me to do and I wasn't drinking. The venue (a pub) did have free Wi-Fi but the battery on my phone was going down alarmingly quickly and I had very stupidly forgotten to bring my Power Bank with me which would prove to be a massive oversight as a 10,000 mAh power supply would have kept my phone running all evening and kept me occupied. Especially if I had brought some headphones as well in order to maybe watch some telly.
Instead, I found myself twiddling my thumbs rather a lot and feeling a little self-conscious. Gary wasn't due to come over until around 9.30pm which was when the band were due to start their first set. Claire did manage a little time with me, but between the setting up and the dressing up (the band do Glam Rock), I was on my own for an awful lot of the time. Claire's friend Lou, who I had been really looking forward to seeing as we are friends on Facebook, wasn't well and wasn't planning on coming.
Partway through all this I realised that it would be a good idea to grab a table, and by then the pub was pretty full and I only managed to get one down the end far away from the band, and pretty much the last one available. Again, with hindsight, I should have grabbed one much, much sooner. Lesson learned there.
Finally Gary arrived, and then the band started. They were absolutely brilliant, but we couldn't really hear them that well down our end and couldn't see them. After a while Lou sent a message to say she was feeling quite a bit better and was coming down, so that was good and she arrived a little later and we managed to have a good chat whilst Gary went to watch the band and we held the table.
Claire joined us in the intermission between sets, but it was only a short break and then the band were playing again. Gary then held the table whilst Lou and I went up to watch the band for a while, and then we returned for a sit down. Then, a little later, we trusted our luck with the table by leaving our coats on the chairs, so we could all go up. Each time Lou and I went up, she quickly gathered an entourage of guys hanging on her every word and buying her drinks, as she's very pretty and vivacious, and I kind of got pulled in too. I have to admit that I was somewhat out of my comfort zone here, but I did my best. Everyone treated me as female and nobody so much as used the wrong gender pronoun for me, which was really nice – it could have ruined the evening if someone had decided to be an arse (always the risk you take, sadly). I think the only comment that was even vaguely letting on was someone saying "Isn't Joe a bloke's name?" when I was introduced to them, and I replied that it was short for Joanne. To be honest, I prefer Joanne to Jo anyway so will probably introduce myself as such in future.
People were getting really drunk by now, and it was really crowded near the band. I was getting jostled quite badly. Normally this would have really annoyed me and I would have wanted to remove myself from the situation, but I seemed to cope pretty well plus I was enjoying the band too much. It was really weird being stone cold sober amongst so many drunk people though; quite an eye opener. Usually I would be just as drunk and therefore not notice!
The band were really, really good and although the 70's isn't my favourite musical era, I really enjoyed their set and they had a really great stage presence. We saw the New Year in, and they played for maybe 45 mins more, once the encores were done. Then we had the reverse of the earlier part of the evening – the band now had to get off all their Glam Rock makeup (or face paint as one male member insists on calling it), change, and then pack away all their instruments, lighting, sound equipment and the like. This was probably the most awkward part of the evening for me as Lou's little group of men were now extremely drunk, everyone was able to hear each other speak, and I was being dragged into conversation. I'm a little socially awkward and uncomfortable in group conversation situations, so this was a little difficult for me especially as I was sober – I get much more chatty when drunk. It did make me laugh that everyone thought I was from London though, since anywhere over my neck of the woods is apparently London and they had never heard of where I was from even when I said "near Basingstoke" or even "near Reading". When one guy who had a slightly better grasp of geography asked me where I was really from and I told him, he said "But that's nowhere near London!" and I just laughed, rolled my eyes, and said "I know!!! That's what I keep telling everyone!". 😀
It seemed to take forever for the band to pack up, and in the end I helped Claire pack away – not only so we could leave a little quicker, but also to get out of the awkward conversations. We did have a bit of a laugh with the rest of the band members as we did though, and we also managed to grab some fun pics for the band's Facebook page. Lou needed a lift home, so I split the 60:30 rear seats of my Golf and we easily got both of Claire's keyboards into the car on their sides, plus all her stands and stuff, poured Lou into the single rear seat, and then we were on our way.
It was way past 2am by now. We dropped Lou off, then I dropped Claire off and helped unload her stuff, and then it was a short 5 min drive back to my hotel. I got in just after 3am which made for a very long evening!
When I got into my room it was absolutely freezing. It turned out that none of the hotel staff had thought to turn the thermostat on the radiator up from zero, likewise for the heated towel rail in the en-suite bathroom, and I had been in so much of a rush to get changed and ready in the brief time I'd been in my room earlier that I hadn't noticed. So I was shivering somewhat as I changed into pyjamas and got my makeup off, but did remember to turn up the thermostats so it would be warm the next day. Or, rather, later that day.
Claire and I had arranged to meet up mid-morning and breakfast didn't finish at my hotel until 11am, so I had planned to sleep in. Sadly a combination of body clock and hotel noise conspired against me, and I woke at 8:40am and dozed until just after 9am at which point I decided to get up. The room was nice and warm by now, so I had a long hot shower and then got dressed and got my makeup on, and headed down to breakfast.
Breakfast was a disappointment to say the least. It was buffet-style, with everything pre-cooked and sat under heat lamps. This included the toast, which had taken on the consistency of cardboard. The sausages were the cheapest type imaginable – the ones whose main ingredient appears to be high density foam. The scrambled egg was bland and tasteless, and the beans were very cheap too. At least the bacon was ok, and the mushrooms were actually very nice. I didn't go up for seconds.
I got over to Claire's just before 11am and we spent the rest of the morning just chatting, as she had nobody to look after the kids until 2pm and Gary was at work that day as he's in retail and his shop was open on New Year's Day. As it would turn out, it was possibly the only one that was. But more on that in a moment.
Around 2pm Gary's dad came over to look after the kids, and Claire and I headed over to Norwich in her car – the plan being to shop for a few hours, grab a bite to eat, and then watch the new Star Wars film. We parked up in the car park near the Odeon, popped in to buy tickets for a later showing, and then realised that the shops were a good 10 mins walk away as the site just has the cinema and a load of restaurants. That walk turned into a hard uphill slog of more than 10 mins and I was pretty knackered by the time we got up there. Then we found that pretty much all the shops were closed – the large Next was open but that was about the only shop that was. After a while we decided to give up and walk back and, since we had come out of a different entrance and weren't sure of the route back, we relied on Google Navigation to guide us. This was a big mistake as we were taken on a magical mystery tour of the residential parts of Norwich, separated from where we wanted to be by a river that we had to parallel for ages until we came to a footbridge. It was very hilly, and some of the hills were very steep, and my feet were really starting to hurt. I think we must have walked for around 20-25mins and were both thinking that if we'd been in a city where you were able to hail cabs, we'd have hailed one. I guess we could have used Uber but neither of us had the app and neither of us thought of it at the time either. You can see a bit of a pattern emerging here, I think. 🙂
Finally we made it back to the Odeon and it was clear that we didn't have time to eat before the showing we had booked, and we both needed the loo. Now, at a risk of going into too much information here, I had to pretty much undress to go to the loo. First my jacket came off, then my skirt came down, then tights, then the padded shorts that I wear to hold my tummy in and to give my hips and bum some shape, then knickers. I was tired, cold, and clammy, and everything seemed to take forever to come off; especially the padded shorts as they are fairly tight. After I'd had a wee, I then needed to get it all back on again and I was starting to worry that Claire would be wondering what had happened to me, as indeed she was. As it turned out, she'd been in and out looking for me, not knowing if I was still in or had gone out, had sent a text, and was starting to wonder where on earth I was. She eventually found me brushing my hair, having just washed my hands, trying to look less windswept, and wondering how I was going to find her. So all was well that ended well.
The Star Wars film was really good. As a big Star Wars fan I thought that, like Tron: Legacy, it was cleverly both a remake of the original for those who had not seen it and a sequel for those that had. I enjoyed it. I also really liked that it had such a strong female lead in Rey, and that she was a girl who could really look after herself and didn't need a man to hold her hand. Literally.
The big shock moment (no spoilers, but if you have seen the film you will know what I mean) was somewhat well telegraphed though – there was no real suspense for me as it was set up in dialogue just beforehand and I thought to myself "this is going to go one of two ways… oh, right. It went that way. Fair enough". 🙂
Anyway, an all round enjoyable film and it's great that we finally have a 4th Star Wars film – it's been such a long wait since Return of the Jedi in 1983. 😉
After the film, we went to an American Bar & Grill next door and had a small steak and chips each – neither of us were that hungry and it was a nice light meal that was also not too bad for the waistline. Mind you, it was just as well we weren't that hungry as the meal was a small steak (admittedly very nice and cooked to perfection), a small portion of chips, and a tiny little saucer of coleslaw – no vegetables, salad, or anything.
When we got home, Gary was home, his father had gone, and then shortly after that Lou popped round, so we had a nice evening just chatting, watching YouTube videos on the smart TV as conversation threw up things that we wanted to show each other – an eclectic mix of music, martial arts fights, car videos, and all sorts. It was a really nice evening. All too soon, though, it started to get late, and both Lou and I were tired, so we both left and I went back to the hotel to go to bed.
Next morning, breakfast was no better than the previous day so the less said about that the better. Then I packed up, checked out, and headed over to Claire's.
We spent a while chatting then dropped her kids off at her mum's and popped over to Lowestoft for some shopping (with actual open shops!) and also to meet up with another friend called Rebecca who I wanted to meet – a friend of Lou's I'd friended on Facebook a while back.
Claire and I had a good bit of shopping, and I bought a nice dress in the sale at New Look and also a top, then eventually we ended up in Quiz, which is in Palmers Department Store. I immediately spotted a jumper I liked and which Claire decided she did too. We both ended up buying one. We also spotted a gorgeous jumper with a fur collar and a brown leather buckle detail which was so her. When she tried it on I only had two words to say – "Buy. It." 🙂
I'd have loved one too but they didn't have it in my size and also I wasn't sure if it would work on my body shape, so the fact that it looked fab on Claire and that she bought it was very much the next best thing for me.
Rebecca then joined us and we headed upstairs to Palmers' restaurant / coffee shop and had a light lunch and chatted. It was nice to meet her at last. Afterwards we grabbed an obligatory group selfie, and then Claire and I headed back to hers and spent some more time nattering. My voice was pretty hoarse by now, I can tell you.
All too soon, the light was going and the kids were dropped back, and I had the 190 mile journey to do, so very reluctantly I said I should be going and hit the road.
The journey back was rainy but uneventful – I just set the Cruise Control and pretty much went at my own pace the whole way back and I had no delays, hold-ups, or diversions. I did the journey without stopping once (my dad would be so proud of me – in that one respect anyway) in a little over 3 hours.
Once home, I took some photos of that day's outfit, then gratefully stripped everything off. I say gratefully because, although it was wonderful being full-time for 3 days, my wig was starting to really irritate me and it was nice to just take it all off and chill out.
And that was my long weekend. It was absolutely brilliant to finally meet up with Claire, with Lou, and with Rebecca, and also to meet Claire's husband Gary for the first time. I had such a great time, despite the little hiccups like Norwich being closed and the aching feet. It's such a shame that Claire and I live so far apart because we both feel we would love to meet up regularly and I know it would also be good for me to get out more in girl mode and have regular girl interaction – many weekends I simply don't bother because I have no reason to. Simply getting "dressed" for the sake of it is not sufficient reason for me, even though I know it is for some t-girls. However, meeting up for a coffee would be more than sufficient reason. Plus I love Claire's company.
We're already planning our next meeting – perhaps Claire, Lou and I will convene in London.
After all, I am from there apparently.