Oh my goodness, I think I have just found the most beautiful bed ever created!
I was looking for something on google and stumbled upon this amazing bed by William Doub Custom Furniture in New Hampshire in the USA.
This is just so "me" it is untrue. The design is fantastic, and the attention to detail in the execution is breathtaking. It is truly a work of art.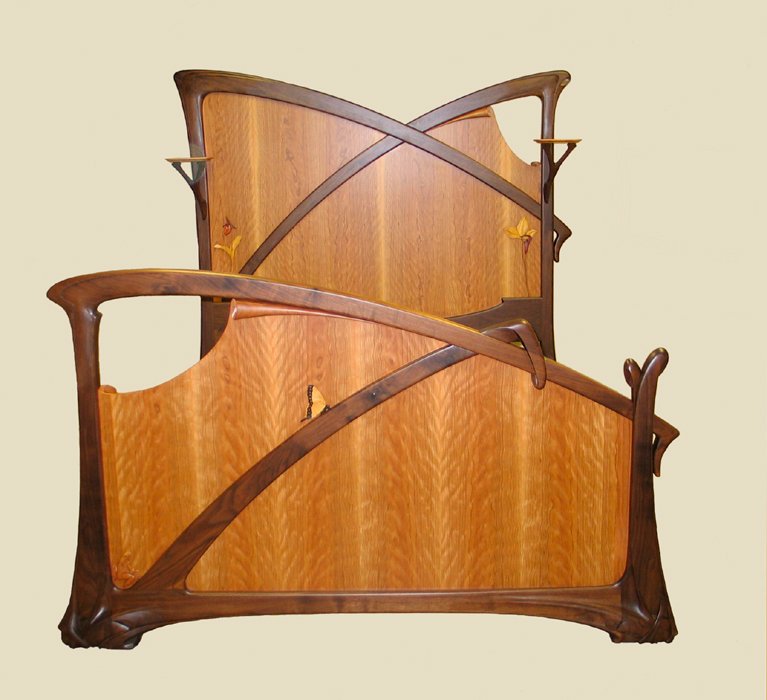 Disclaimer
No copyright infringement is intended by this post, and full credit is given to William Doub.
I am self-hosting the pics out of courtesy so as not to leach their bandwidth.